Posted on: July 10, 2020
Letter of Thanks from Bishop Gary Gordon
Click here to read
Posted on: July 9, 2020
Upcoming Events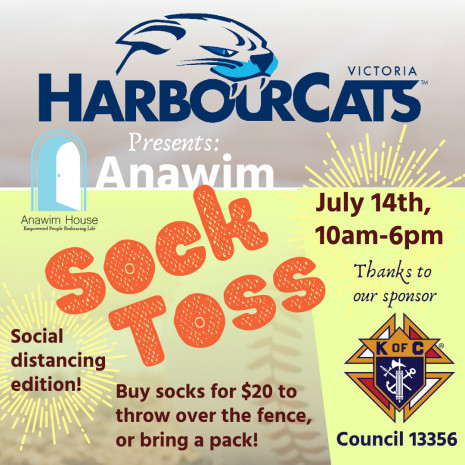 On Tuesday, July 14th the Victoria HarbourCats will be presenting an Anawim Sock Toss sponsored by St. Joseph the Worker Knights of Columbus Council 13356.
Basically you come and buy some socks and hopefully make a donation to Anawim. You can toss the socks over the fence and hopefully get some prizes as well.
This is open to EVERYONE!!!
Anawim House can really use your support. This is a great cause.
I hope to see you on Tuesday!!!
John Vukovic
GK Council 13356
Posted on: July 8, 2020
Annual Report of the St. Vincent de Paul Society
Click on links below the read the 2019 Annual Report of the
St. Vincent de Paul Society.