St. Joseph The Worker Parish

Parish Office is now open during regular hours
(with social distancing practices in place)
*Office Hours
Tue - Friday: 8:30am - 3:30pm
Sat, Sun, Monday: Closed
Two new Masses have been set up to accommodate parishioners on St. Joe's and Sacred Heart's waiting lists:
Sunday, 9:00am at St. Joseph the Worker Parish - Pre-registration only (Mass already full)
Thursday, 9:00am at Sacred Heart - Pre-registration only (Mass already full)
Also, we will be making a separate list to accommodate parishioners who wish to attend a Mass where there are less than 50 attendees showing up for Mass. You would now only be permitted to attend on that day of the week going forward.
If you are interested in having your name added to that list, please contact St. Joseph the Worker Parish office 250-479-7413 or email: sjtwparish@rcdvictoria.org
Posted on: September 20, 2020
Twenty-Fifth Sunday In Ordinary Time (Video) with Fr. Alfie
Posted on: September 1, 2020
Upcoming Events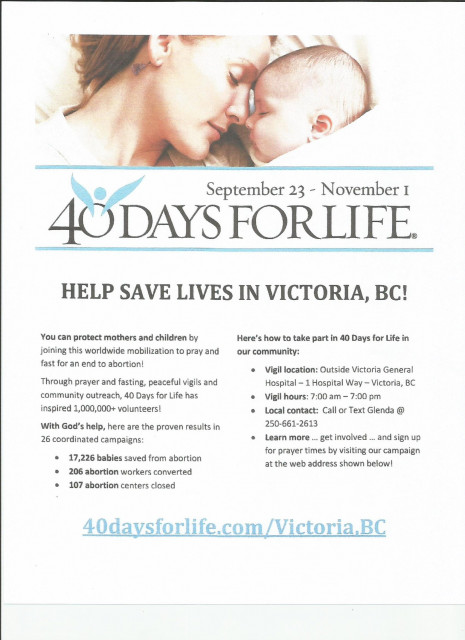 Posted on: August 25, 2020
Island Catholic Schools Notice

Mass Livestreamed
All are invited to join Bishop Gary Gordon from the comfort and safety of your homes as he celebrates Mass through a live stream from St. Andrew's Cathedral. Masses are livestreamed Monday to Friday at 7pm and on Sundays at 10am.
To access the live stream click https://www.youtube.com/c/RCDVictoriaLiveOne
Walk with Jesus Our Living Hope
All Catechists, Youth Leaders, Educators, and those interested in these ministries, are invited to a
Catechist Retreat Hour+ via ZOOM
October 3rd from 9:30am- 11:00am featuring Michael Chiasson from Access52 Ministries https://access52.com/
Michael will help us renew our hope in these challenging times. He will inspire and share practical ideas for catechesis during COVID 19.
Invitation to a Pastoral Care Webinar on Hope and Healing
---
Dear friends,

I would like to invite you to a Pastoral Care Webinar on Hope and Healing, which is being sponsored by Gardens of Gethsemani and the BC Catholic Health Association.

We will be virtually welcoming Father William Hann, a parish priest at Holy Cross Parish in Victoria, as our guest speaker. He brings much life experiences along with a depth of understanding and great compassion for the people he ministers to. He has also done a residency in clinical pastoral education at the University of Alberta Hospital, from 2005 – 2006.

He will be focusing on serving individuals and families who are grieving in times of the COVID-19 pandemic and visit topics such as how bereavement is interrupted by the pandemic; the challenging impacts we face during these times; finding Jesus amid COVID-19; how to move forward in our pastoral care; and the consolations and desolations during these difficult times.
Pastoral Care Webinar on Hope and Healing
Tuesday, September 29
7:00 pm - 9:00 pm