St. Joseph The Worker Parish

Parish Office is now open during regular hours
Office Hours
Tue - Friday: 8:30am - 3:30pm
Sat, Sun, Monday: Closed
(with social distancing practices in place)
Please note that two new Masses have been set up starting August 2, 2020, to accommodate parishioners on St. Joe's and Sacred Heart's waiting lists:
Sunday, 9:00am at St. Joseph the Worker Parish - Pre-registration only (Mass already full)
Thursday, 9:00am at Sacred Heart - Pre-registration only (still seats available)
You can pre-register for the Thursday morning Mass by emailing or calling either parish office at:
sjtwparish@rcdvictoria.org (250-479-7413)
sacredheartchurch@shaw.ca (250-479-1611)
Also, we will be making a separate list to accommodate parishioners who wish to attend a Mass where there are less than 50 attendees showing up for Mass. You would now only be permitted to attend on that day of the week going forward.
If you are interested in having your name added to that list, please contact St. Joseph the Worker Parish office.
Posted on: July 8, 2020
Memo Pastoral Ministry Changes and Appointment
Posted on: July 8, 2020
Memo Pastoral Centre Staff Changes and Moves
Posted on: July 1, 2020
Upcoming Events
Daily Mass with Bishop Gary
A MESSAGE FROM THE DIOCESE: Thank you for joining us as we continue to celebrate the Liturgies as an online community through our live streamed transmissions. Live Streaming from St. Andrew's Cathedral for Sunday and Daily Mass with Bishop Gary Gordon
Sunday ……………….......... 10 am
Monday to Friday .......... 7 pm
To access the live stream link from the Diocese of Victoria website simply click on link below:
https://www.rcdvictoria.org/diocese-of-victoria-live-stream
---
Volunteers Needed for the Soup Kitchen Veggie Crew
The Soup Kitchen is looking for volunteers for the Veggie Crew. Every 5-6 weeks this team gets together at the Soup Kitchen in the basement of St. Andrew's Cathedral to chop and package the vegetables that are used in our nutritional soups.
Safe social distancing practices are followed.
Volunteers needed:
Team Leader:
Organize date, time and volunteers for veggie chopping.
Monitor in the freezer the frozen veggies so next chop is timely and then liaison with Sheila Connelly, Operations Coordinator, to order the required produce and any needed supplies.
Ensure equipment is properly maintained. (The Soup Kitchen just purchased a new commercial chopper for improved efficiency!)
Time commitment 4-6 hours.
Volunteers:
Chop and bag veggies.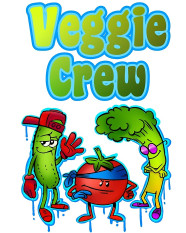 Help with storing veggies in freezer.
Wash dishes, clean up work areas and floor. Put compost and other refuse in containers.
Team work, flexibility and reliability is important.
Time commitment 3 hours.
Next planned veggie crew will be at the end of August.
If you want to volunteer, or learn more, please contact either:
Janet Moir (250) 655-6781 tjlochside@telus.net
Sheila Connelly (250) 598-4339 connellyhome@shaw.ca
The 9-10 Club Serving Soup to the Hungry greatly values our dedicated volunteers and we thank everyone in advance for considering this important request. Please share this email with family and friends!